Temple Sinai Sisterhood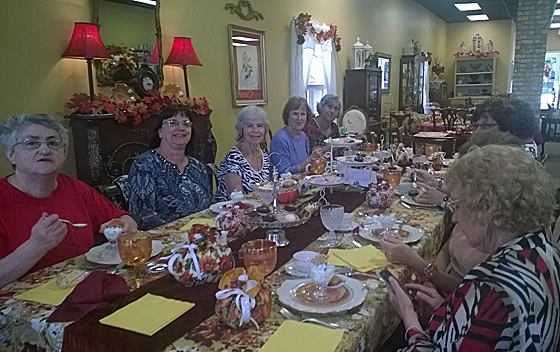 Temple Sinai Sisterhood is comprised of the women of our congregation who support each other through building spirituality, education and friendship. We contribute to the religious, social and educational life of Temple Sinai in order to nurture and sustain a welcoming community. We worship and learn together to preserve our Jewish heritage and enrich Reform Judaism.
Sisterhood routinely assists with Oneg Shabbats, leads a Shabbat service annually, and provides assistance to Transitions.  We observe Rosh Chodesh at members' houses, approximately bimonthly, with a service and potluck, and provide periodic excursions to museums and other places within a short drive of Temple Sinai (a few minutes to two hours away).
The Temple Sinai Gift Shop, operated by the Sisterhood, is the perfect place to find wedding, anniversary and graduation gifts as well as holiday items. Items can be special ordered. The gift shop is open during regular Temple hours.
The Sisterhood holds a business meeting the first Tuesday of the month at 7:00pm.  
To join Sisterhood or renew, click here for the membership form
To see Sisterhood's current activities, go to the Events part of the home page or call the Office at 596-8352.