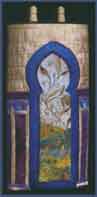 Shabbat Services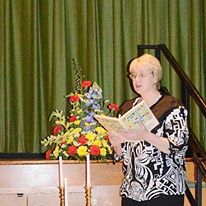 Temple Sinai gathers regularly for Shabbat and High Holy Day services. Shabbat services are normally on Fridays at 7:30 pm, with family-friendly Shabbat Services on Saturday morning instead of Friday evening, about once a month (see below). Rabbi Sokol leads services, except where shown.  We are a Reform congregation and our worship is inclusive and egalitarian. We normally use the Mishkan Tefilah prayerbook.  Visitors of any faith are welcome both at the service and the Oneg Shabbat gathering which follows. Details for Shabbat services in coming weeks are given on the Events section of the website home page.  Services occur on Saturdays approximately once at month, at 10 am, and are often preceded by the Jewish cooking class at 9 am, which prepares a dish for a luncheon following Oneg Shabbat.
 For many Services, childcare is available on request–please call Mary Beth at the office at 596-8352.
Our sanctuary has handicap access. Please contact administrator (757-596-8352) for information. If you need a ride to services, please contact us ahead of time.