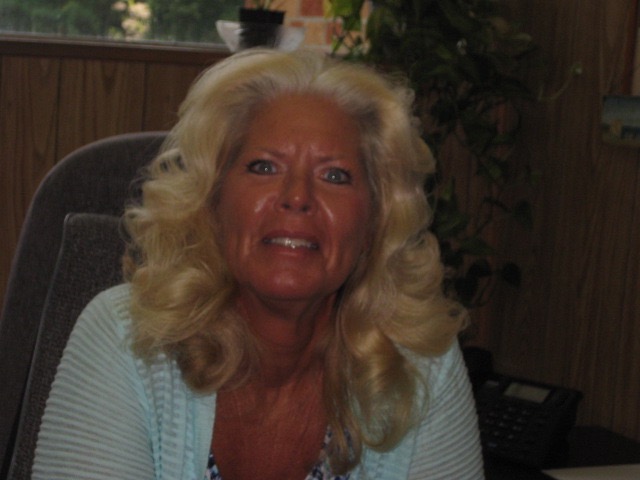 What's the most memorable thing about Temple Sinai? Is it the building itself, now listed on the National Register of Historic Places? The stained-glass windows? The Biblical Garden?
For many, first-time callers and long-term members alike, it is none of these things. Rather, it is Mary Beth Colgan, the temple's long-time administrator.
Colgan's voice is the first thing callers — prospective members, tradesmen and visitors from out of town — hear when they reach the temple. Her "Good morning, Temple Sinai" is also what members hear when they call the temple — to ask a question about services, seek information or register a complaint. Colgan treats all calls as important, and in the vast majority of cases, is able to satisfy the callers.
Colgan's list of duties is impressive. She tracks the membership, including both physical and email addresses; prepares the weekly service leaflet and email blast and the monthly bulletin; does the bookkeeping; handles both incoming contributions and outgoing checks; maintains the temple calendar and keeps track of all temple records.
The list grows regularly — a common comment at temple Board meetings is "have Mary Beth do it."
Colgan was temporarily unemployed in September 1991 when former TS president Abe Leiss heard of her situation from his daughter, who had worked with Colgan. The temple needed a secretary. He made a call, she had an interview with then-president Larry Sacks and the rabbi at the time, and she was hired on the spot.
"That was tough," she recalled. "It was right before the High Holy Days, and I had no idea what to do. [The temple] had been using a temp, and she didn't have any time to fill me in. "I went by the book [a how-to manual compiled by temple leaders], and it worked out."
It kept working out. Colgan, who isn't Jewish, quickly learned the intricacies of Jewish life-cycles, and temple leaders just as quickly came to depend upon her. A few years after she was hired, temple president Evelyn Adams got the Board to offer her health insurance, a rare thing for an organization with only one full-time employee.
Through the years, Colgan has grown even closer to the temple and its members. "The people at Temple Sinai are my extended family," she says. "That's what kept me here for so many years. The people of Temple Sinai have always been good to me."
The feeling is mutual. "If Mary Beth ever leaves, I'm going to quit about two minutes later," says current president C.F. Scott. "She makes my job so much easier."
Other members could make similar comments, but perhaps the best comes from Ruth Gold Williams, a member since before Colgan came to Temple Sinai.
"Mary Beth is a delight."