Temple Sinai Brotherhood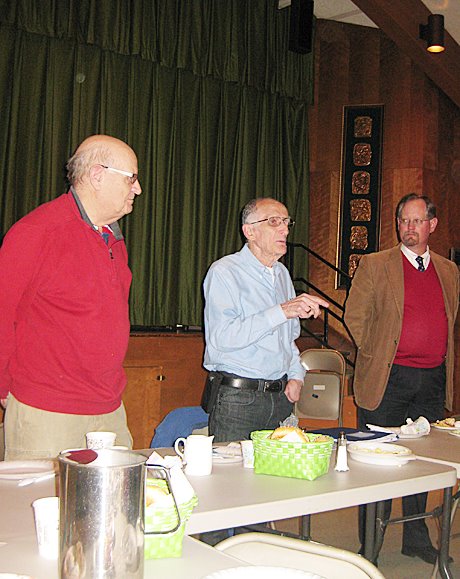 The Brotherhood hosts Brotherhood breakfasts, usually the fourth Sunday of each month from September through June, featuring good food, conversation, and speakers from the community and Temple Sinai.  Full breakfast including eggs, lox and bagels, fruit, juice and coffee and sweets.  Breakfasts are $5 for Brotherhood members and $6 for nonmembers. therhood also organizes meals and staffing for the homeless shelter, PORT, on Christmas; leads one Shabbat service each year; and assists at many other events.
Speakers include members of the congregation and members of the community.  As examples, we've featured speakers on local and national politics, NASA, Russia, the Middle East, Yiddish, our Biblical Garden, local historical sites, and the Holocaust.  Programs for the coming year will be announced during the year as speakers are lined up.  
See the Events section of our home page for current activities or contact the Office at 596-8352.
Click Here to Download the Brotherhood Membership Application